studded shorts | DIY
litas | JEFFREY CAMPBELL
watch | CASIO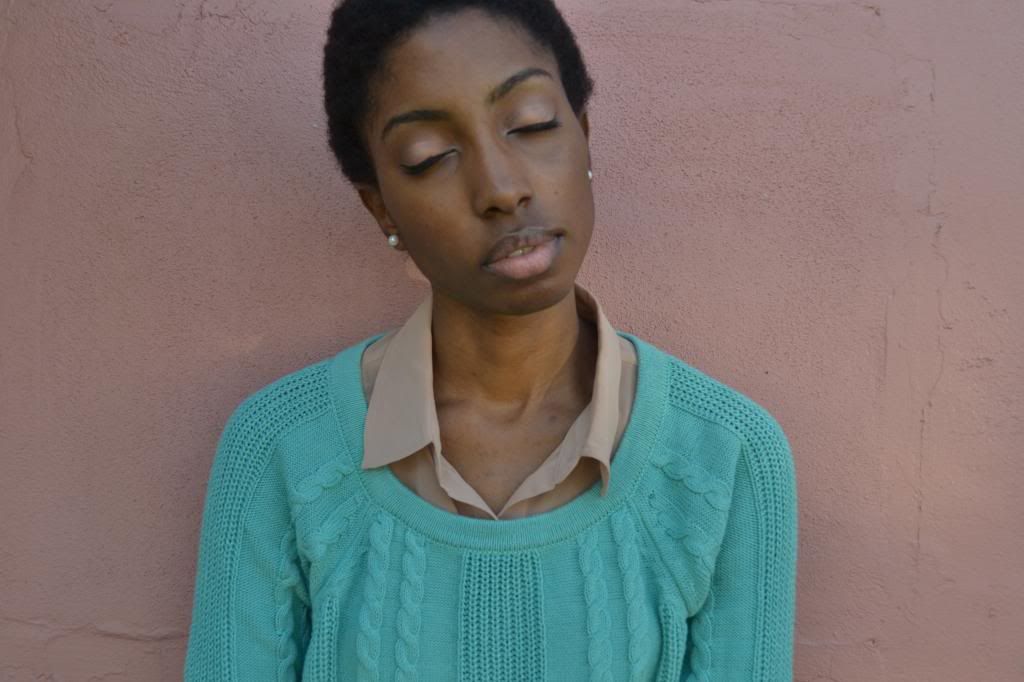 Hi lovelies! I'm back and hopefully for a longer period of time. If you're wondering where I've been, you've guessed it, college! Yes, these last weeks of the semester were tough! From assignments to tests, all due within close periods of time, my time has been mostly devoted to school. But this is officially the last week of classes and as of next week is finals week. Which means you will be seeing another outfit post very soon. I also still have to do my Fall Lookbook video and a few reviews, so stay tuned for that.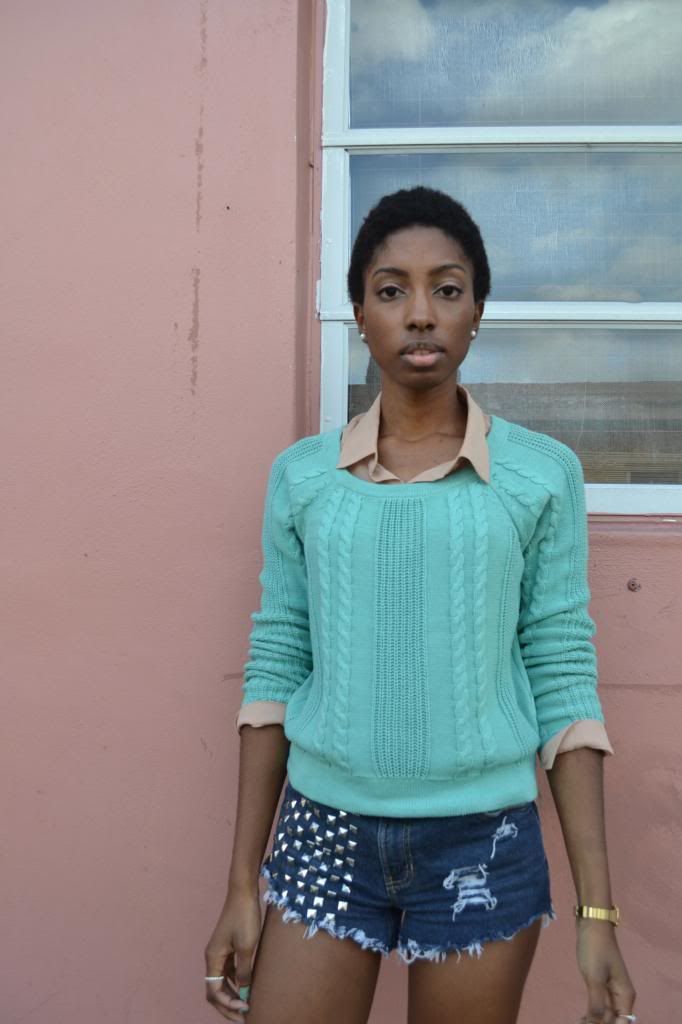 For this look I brought back my favorite color from this summer
(mint).
Who says that bright colors should only be worn during the warmer months? Certainly not me! I mean
Autumn
is already gloomy enough so occasionally bringing in a little of sunshine of your own is refreshing. I picked up this sweater at Forever 21 during one of their end of summer sales. It was such a steal (about $10)! Which reminds me did any of you take advantage of the
Black Friday or Cyber [Week]
sales? Unfortunately I didn't because I'm trying to save a bit for the upcoming Holidays.
Well I've got to get back to work on school assignments.
See you guys very soon.