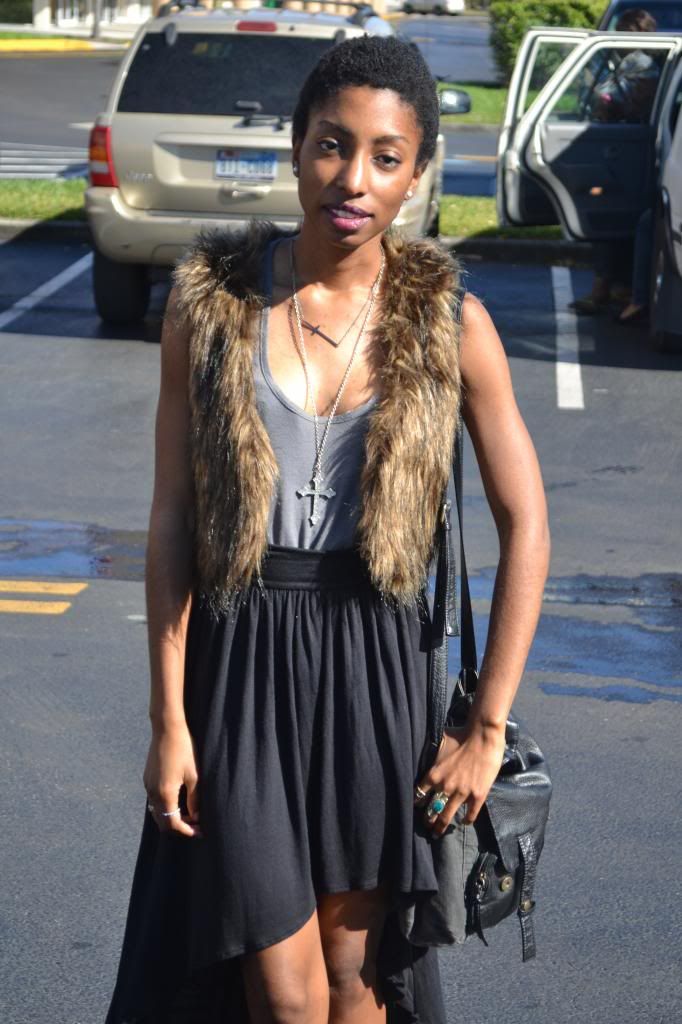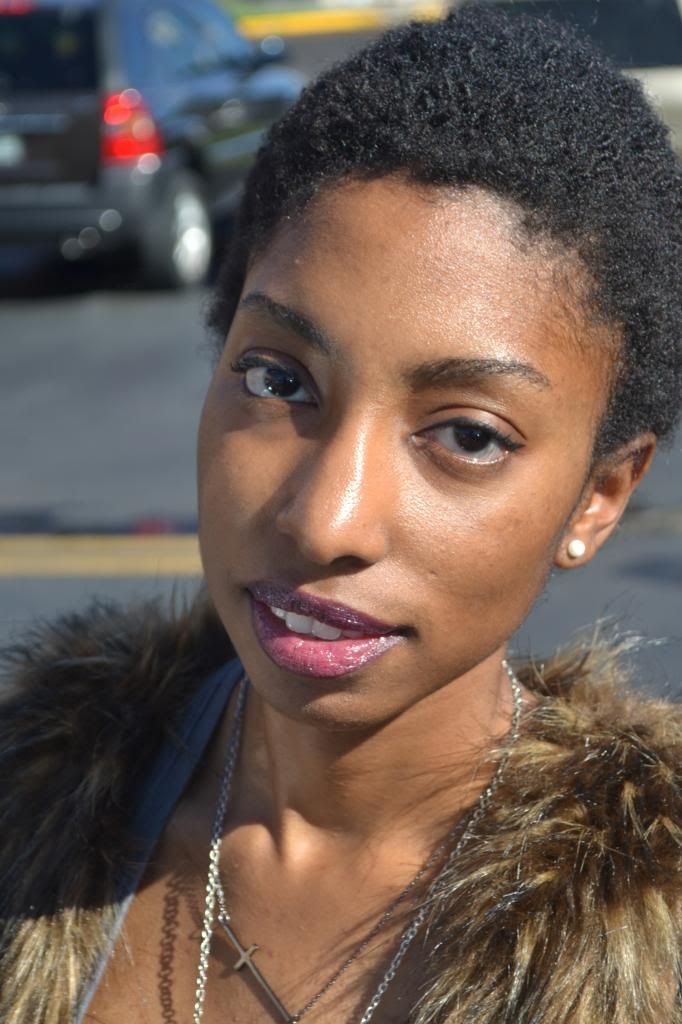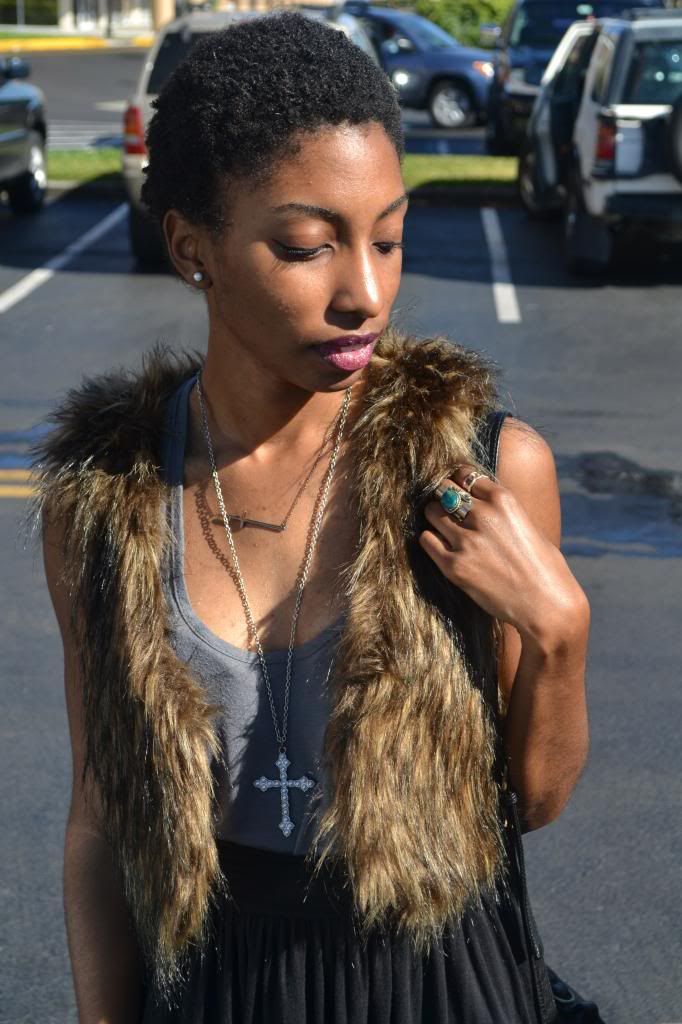 faux fur vest | FOREVER 21 top | PACSUN skirt | PACSUN cross necklace | PACSUN
boots | FOREVER 21
Today was quite a pleasant day. It was filled with laughter, random drives, delicious eating and sweet kissing. I had a nice date with my love and decided to wear a sultry and sexy look for the occasion. The key to a sexy look is to show at least a bit of skin but not all. I feel that a high-low skirt accomplishes just that. And to add an even sexier touch to your outfit a bold lipstick will do. I chose to wear a darker shade to add a bit of a "vampy" feel to my outfit. On my lips I have Vava Violet by REVLON.
I recently picked up this sexy shade at my local Target, but you can pretty much find it at most department stores. I love how rich and vibrant the color of this shade is. For me it definitely makes a statement on its own.
What do you think of this vampy/sultry outfit?