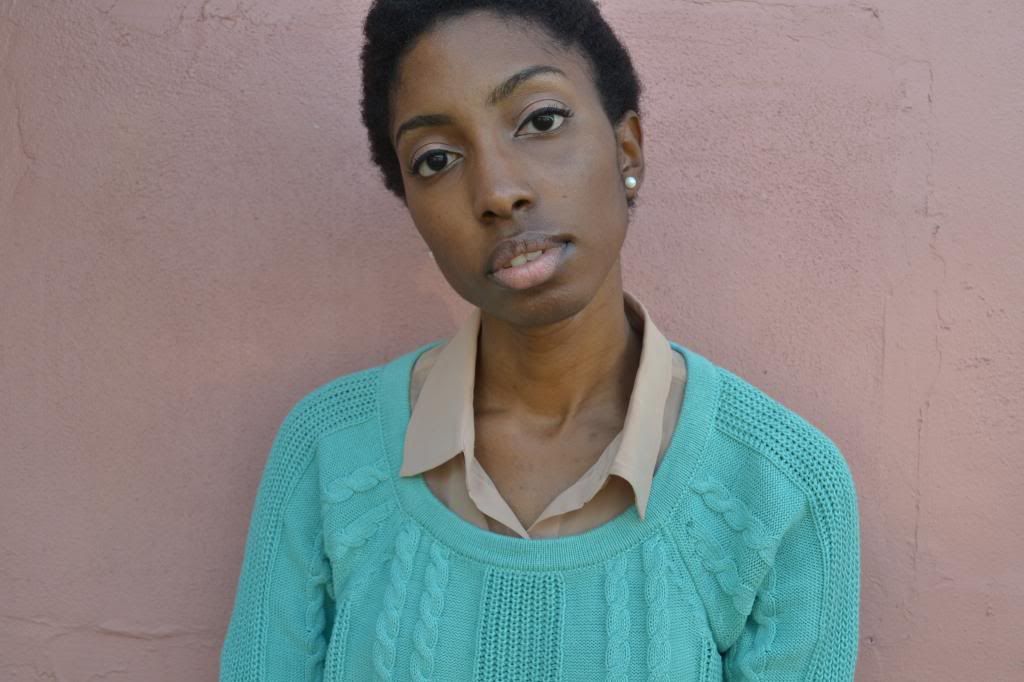 Remember yesterday's makeup look?
Well if you remember and you would like to recreate it. Then I have good news for you!
Here's how I did it...
Before I begin here's a chart outlining the main parts of your eye area:
In order to cover your eyelid area better I recommend using your "ring finger" to apply the eye primer.
Next apply your main eye shadow color to the center of your eyelids.
In this case that would be the bronze eyeshadow. If you're still not very proficient with eyeshadow brushes then using your ring finger again is fine. I like it better anyways because you have better control of your finger right? Just make sure to clean up your finger first.
Now apply a dark complementary shadow to your outer lids.
For this application I definitely recommend using an eyeshadow brush because you're tracing a "v" shape but sideways (">") on your outer lid with the eyeshadow. I used a dark brown eyeshadow for my outer lid but any "dark" shadow that looks good on your skin is fine. For example: black, dark gray...etc
Try to wing it out as you apply it because that will give your eyes the cat-eye or winged out look.
After apply your lighter complementary color to your brows.
This will highlight your brows, enhance your eyelid color and make your eyes look more alive. Any light and shimmery color will do. I used a shimmery white eyeshadow by CLINIQUE.
Then apply a light golden complimentary eyeshadow to your inner lid and lower lash line.
This will make your eyes look bigger and bring more attention to them.
To finish off
curl your lashes and apply your favorite mascara.
Finally
use your favorite liquid or gel eyeliner to make a winged eyeliner .<---learn b="b" how-to="how-to">
HERE
---learn>
*Additionally you can also apply a powder bronzer for a sharper look.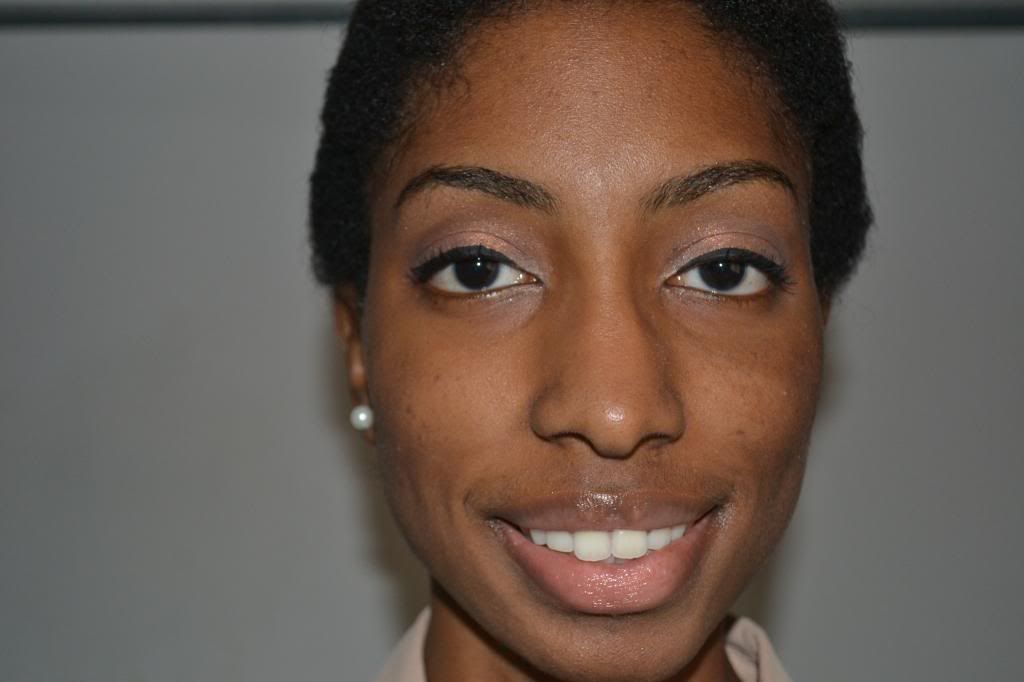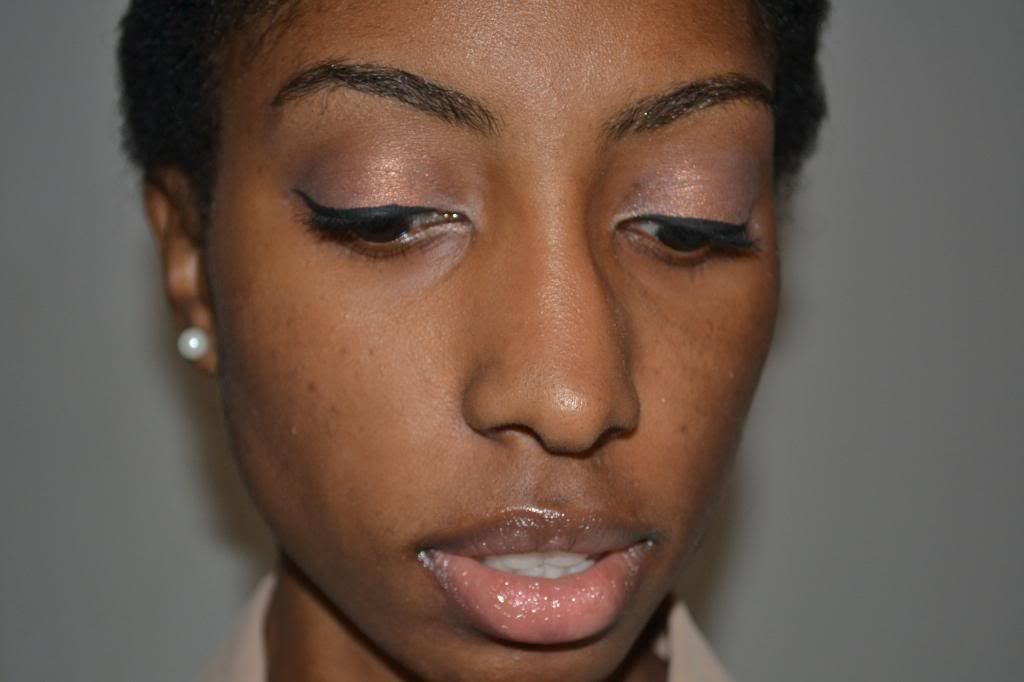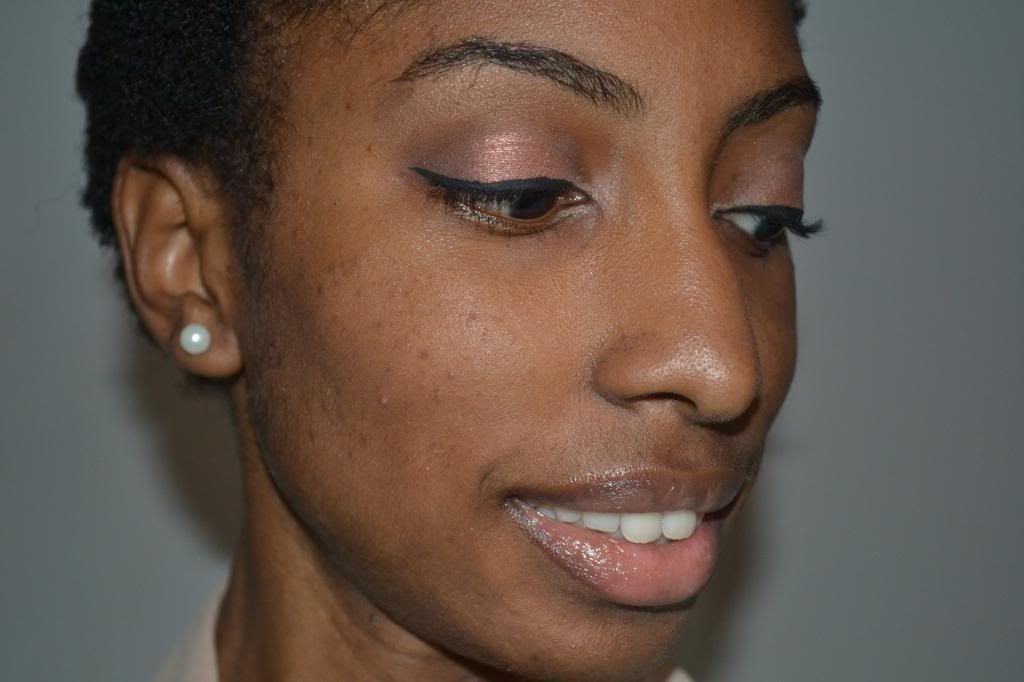 Products Used:
Eyelid Primer - e.l.f
Bronze Eyeshadow - Dollar Store Palette
Dark Brown, White & Gold Eyeshadow - 111 choco-latte (CLINIQUE)
Liquid Eyeliner - Glam Eyes Rimmel
Mascara - the Falsies Maybelline
Powder Bronzer - 03 Sunblushed (CLINIQUE)
I hope this tutorial helped you. Let me know if you liked it below in the comments section.

Would you like to see more of these in the future?

p.s: I did not apply foundation for this look. I simply powdered my face with the bronzer. As for my lips I used two lip balms: baby lips/drenched & e.o.s/strawberry